Blog
5 Benefits of Hiring a Drone Photography Service Provider
October 27, 2021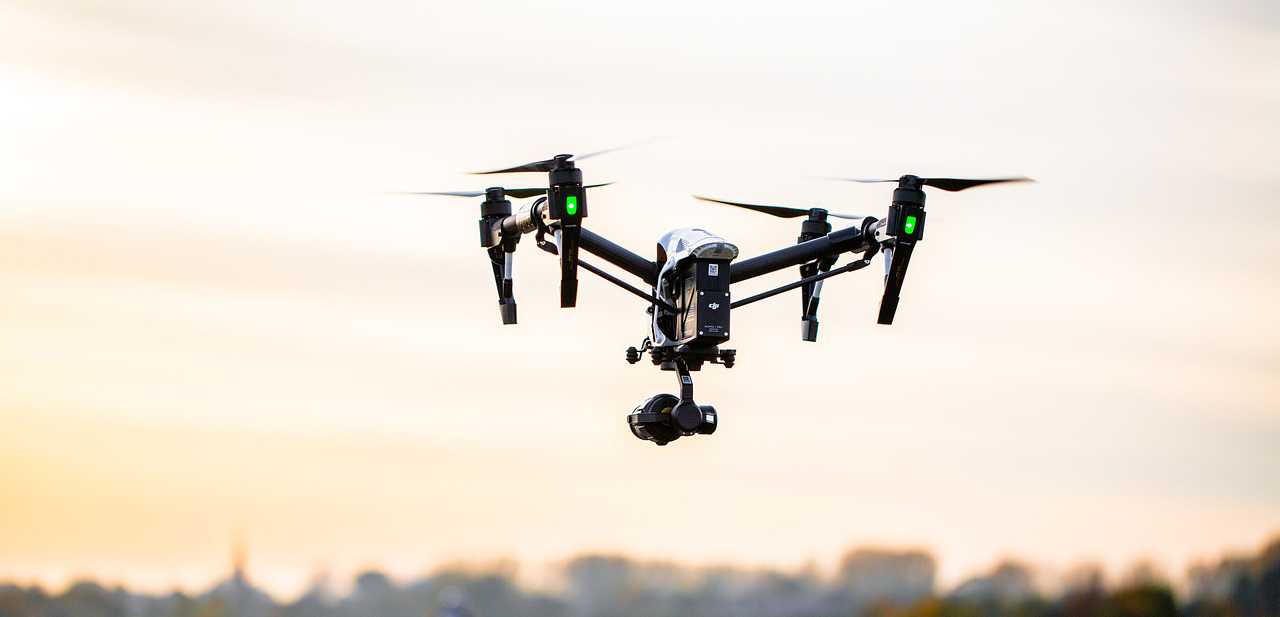 PWC reports that drone photography services in the construction and mining industry could eventually become a $28.3 billion global market. The use of drone photography services continues to grow globally, with other vital sectors such as law enforcement, insurance and agriculture joining in the conversation. The services are now sought after for marketing, special events and personal use. 
Gone are the days when you needed people hanging over helicopters to capture aerial shots. Not only was it life-threatening, but also very expensive. Fortunately, the massive revolution in the technological sector has seen to it that safer and affordable drone photography services are available. 
If you're considering professional drone services, here's a complete guide for what it typically entails, why it's beneficial and where you can find the best provider. 
What Are Drone Photography Services?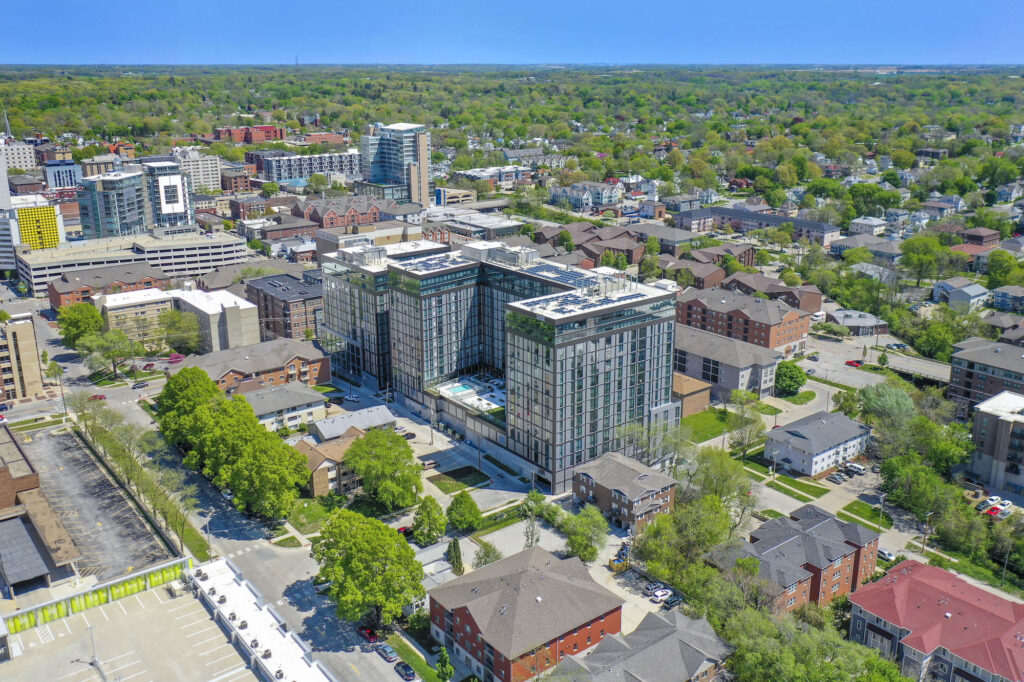 Drone photography refers to the art of taking images or videos using a device that is operated remotely known as an Unmanned Aircraft System (UAS), or, in most cases, as a drone. This device requires special skills to manage and is very convenient. 
The shots taken by a drone are mostly ones that are impossible for humans to take while on the ground or are too expensive for videographers and photographers to handle manually. Drones enable first-person view (FPV), which can be very difficult for humans to achieve. 
Drone photography service providers refer to the agencies or individual photographers and videographers who own drones and provide professional drone photography services. These companies are excellent resources, offering in-depth knowledge of how drone photography works and quality services to help your business stand out.
Why Do You Need a Nationwide Drone Photography Service Provider?
If your business is in hospitality, retail, multi-family housing or other similar industries, drone photography services can be extremely helpful to give you a competitive edge. 
Here are some reasons why hiring a nationwide drone photography service provider should be at the top of your priority list:
1. It Offers Exclusive Shots Taken From Unique Angles
Not all shots can be taken from the ground level; some need to come from aerial views. In the past, people hired a helicopter to travel around the area of interest while taking pictures. This posed safety risks, and getting the required angles was not always possible. 
Drones are here to solve the mentioned problems. However, not everyone can own a drone as there are strict drone regulations in the United States — that's why we have licensed drone photography service providers in place. These professionals can take unique pictures and videos from unique angles, giving you the quality you want. They are more knowledgeable about how drones work.
2. Keep Up With The Trends
Drone photography ensures you're able to compete with local competitors. With the rapid technological advancement we are witnessing, drone photography is preferred, especially for B2B companies. It is, therefore, essential to stay ahead or at level with local competitors because they are most likely to adopt the same strategy. 
3. It Gives Your Marketing Team Quality Resources to Work With 
With drone photography, you can scale high altitudes and have un-obstructed access to whatever you want to view. Especially for marketing purposes, you need clear shots of your potential clients — unobstructed by trees, buildings or other unwanted items that distract from your property.  
Many nationwide drone photography service providers work with all sorts of businesses and industries. Therefore, they have the much-needed experience of maneuvering and taking shots that will boost your business's brand.  
4. It Saves Your Team Time and Resources
As a business entity, you have so many things to do within a limited timeframe. Nationwide drone photography services can handle your shoot while your team focuses on operating and growing your business. You also do not spend many resources on shoots because the service providers come prepared with their equipment and workforce. 
5. It's Safe and Virtually Risk-Free
Hiring a professional drone service provider will get you shots of places or situations that would otherwise be unsafe for manned aviation, or satellite imagery would not provide the much-needed details. 
Capturing the perfect pictures or videos in these situations can be very tricky. You need a service provider that can ensure you are delivering captivating photography without the risks involved with bird's-eye shots.  
How CS3 Photography Can Help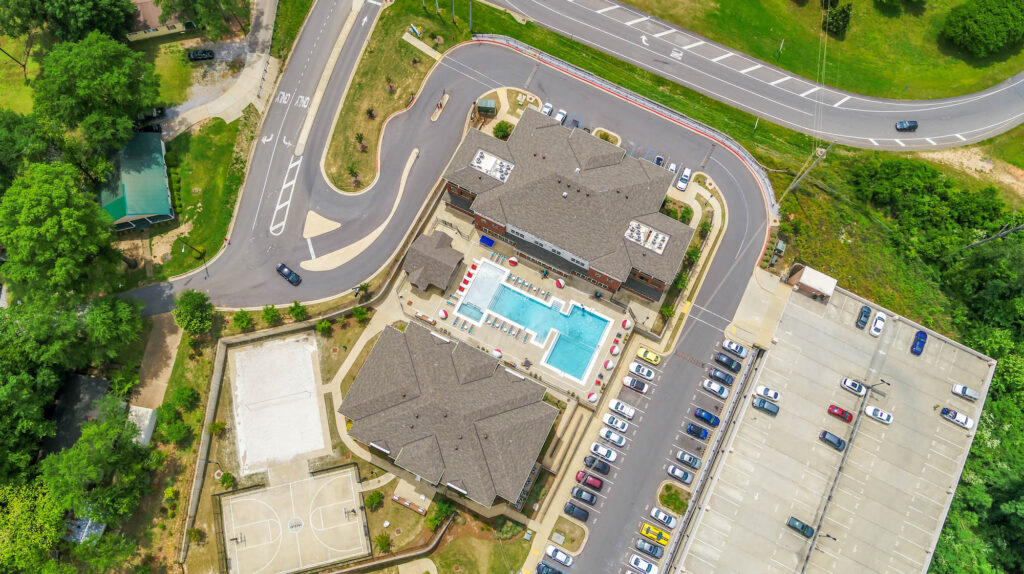 The best way to capture videos or take videos from above the ground is by using drones. However, your success depends on the type of drone photography service provider that you choose. 
CS3 Photography is the preferred nationwide photography and videography agency for many different businesses across a variety of industries, a few of whom are among Fortune 500 companies. Some of the features that set us apart include:
1. We Have Nationwide Coverage 
We are currently located in 50 states as well as Canada. With this, you do not have to incur the extra costs of flying a videographer or a photographer to your location. All our staff are located across the country to provide local services right when you need them most. 
2. There Are No Surprises With Our Pricing
We do not have any packages that favor a particular region. All our prices are consistent to allow our clients to plan and budget effectively. 
3. We Are Very Flexible
At CS3 Photography, we have a team that ensures our clients are attended to within the shortest time possible. We're proud to serve our clients with flexibility, quick turnaround times and the ability to scale as needed.  
4. We Provide Easy Scheduling 
We work closely with you to ensure that we complete your project within the allocated time. Our staff can schedule simultaneous shoots in a day within different locations. Additionally, we can work with your corporate office for proper scheduling to avoid inconveniences. 
For Google street view tours, virtual tours, standard videography and photography, and drone services, CS3 Photography has got your back. We have experienced, qualified technicians who offer impeccable customer service to help you every step of the way.
We have had the privilege of working with thousands of hotels, showrooms, retail spaces, residential and commercial properties, and more throughout the U.S.