Blog
The Benefits and Uses for Drone Photography
November 9, 2020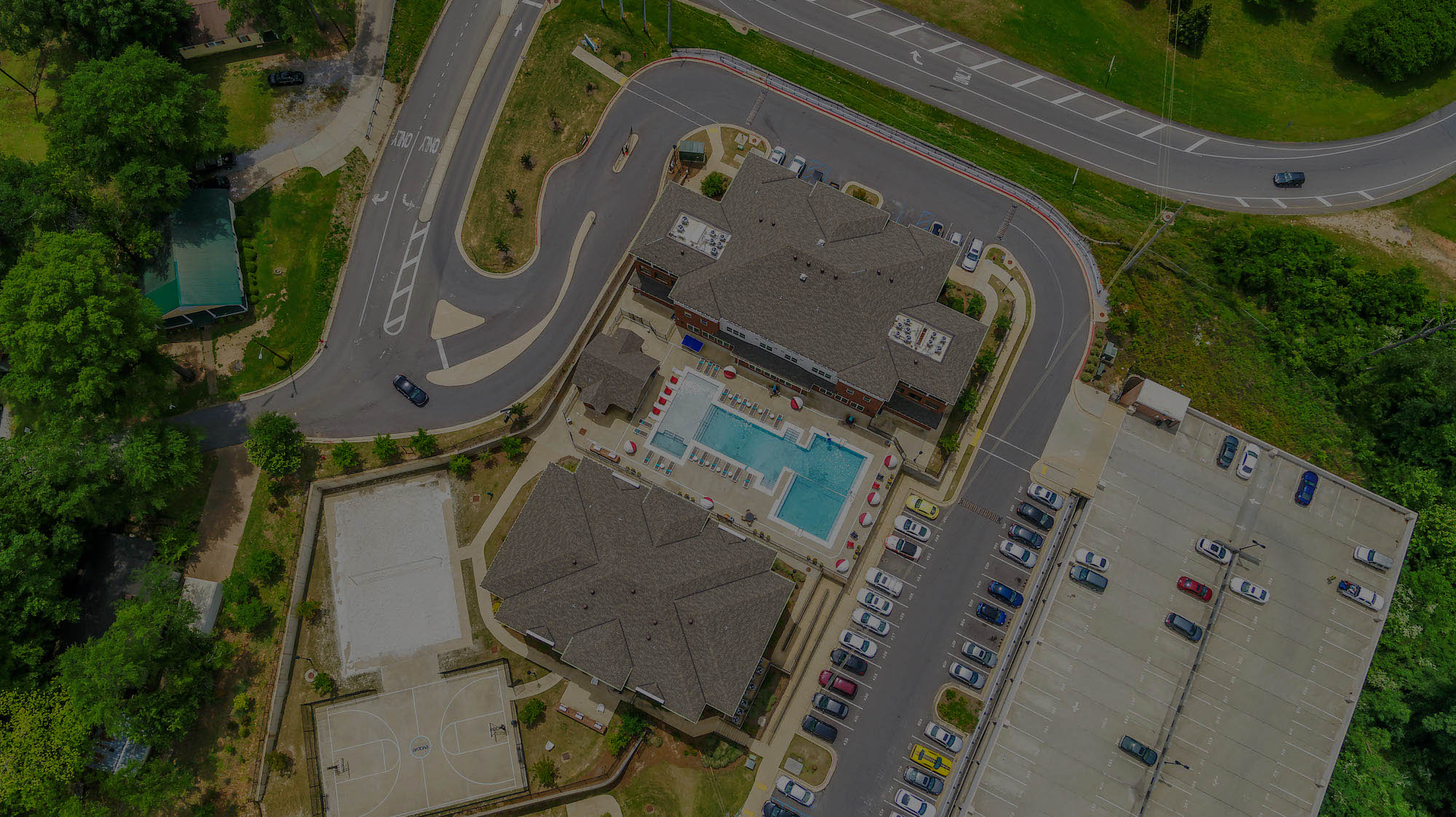 Gone are the days of hiring of a professional helicopter pilot to circle around your property with a photographer dangling outside the window to capture high-resolution images of your property from above. These days, hiring a drone pilot is almost easier than ordering a pizza.
Any Business Can Use Drone Photography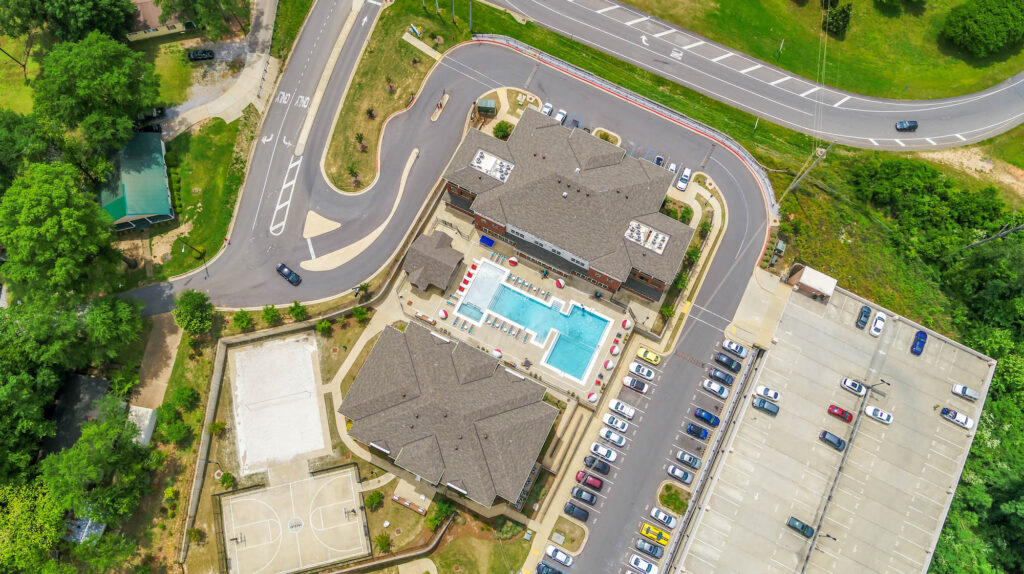 Drone photography can be used in a variety of ways, from marketing your property to 3D mapping and everything in between. The clients that utilize CS3's nationwide drone photography services come in all shapes and sizes. From universities and college campuses to apartment communities, luxury hotels and even cemeteries, our pilots have covered nearly every need for aerial photography across all 50 states.
As previously mentioned, drone photography isn't just for real estate agents or the multi-family housing industry. Many sectors commonly use drone photography for surveying land, 3D mapping, damage assessment and agricultural processes. CS3 is bringing drone photography to a nationwide scale, making it easy for anyone to capture their property from high above. 
Drone Photography Is Great for Marketing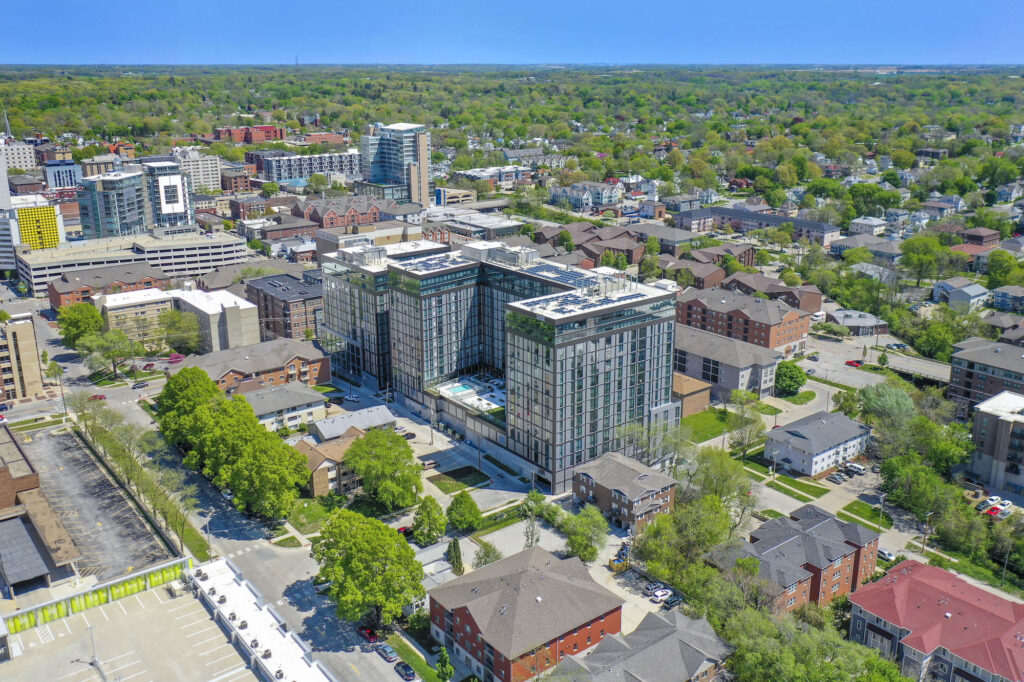 If a picture is worth a thousand words, then an aerial picture must be worth a million! Aerial photography isn't just a picture of your property or building from 300 feet up, it's a snapshot of your surroundings, too.
Aerial photography is the perfect way to show off the surrounding environment around your property. Why? Because location is everything. And in many industries, location sells. 
Utilize the photos from your drone photoshoot to include in your digital marketing materials, from your website gallery to social media and more. No matter what your business does or where you're located, this is a great way to add stunning visuals that truly complement your marketing and creative efforts.
Drone Photography Shows Off Your Landscape
If your property is next to a flowing creek or nearby a city landmark, aerial photography can give viewers a lot of information about your location with just one picture.

We all know that most people tend to have a short attention span, so when online visitors are browsing your images, it's crucial to show them the most compelling, information-packed content and aesthetically pleasing content in the quickest amount of time. 
Let's say you have a multi-family housing property on the outskirts of a downtown area. With one aerial image, you can show viewers that your property is within walking distance of a market or is located nearby a popular shopping district. 
Not only is aerial photography good for showing the local geographic points of interest, but it's also great for showing off the amenities and features of your property all in one go. Viewers can see that you have tennis courts, a pool and maybe even a dog park without having to cycle through a portfolio of images to find it. 
Getting Started with Drone Photography
Ordering a drone photography shoot is pretty straightforward, but there are still some things to consider before pulling the trigger. 
If this is your first time ordering a drone shoot, it's a good idea to do some research online and find out angles and heights that you'd like the pilot to replicate. Just like when you remodel your home, you may find yourself getting ideas and inspiration from other sources online, so treat your first aerial shoot in the same way. 
Often forgotten but still important is to get an idea of the airspace around your property. It's something you might not even think about but is something that can prevent the shoot from happening at all. The Federal Aviation Administration (FAA) maintains restrictions in certain high population areas and airports of all sizes. 
For example, if your property is near an airport, the drone pilot must remain under 400 feet above the ground or, in some cases, request authorization to fly. Most drone pilots will include this step as part of their services and should notify you if your property is located within a no-fly zone. 
No matter where your property is located or what kind of space it is that you'd like to capture from the high up in the air, CS3 Photography has experienced drone pilots located in every city and state in the country who are ready to get started with your photoshoot. 
Let us be your one-stop-shop for nationwide photography, virtual tours, virtual staging, videos and more!
Interested in Requesting a Quote?
Now that you've gotten a peek at our process, let's show you how we put it to work on your property! To get started, request a quote today, and we'll get back to you shortly with next steps.