Blog
4 Hotel Photography Tips to Prep for Your Next Photoshoot in Houston
May 12, 2023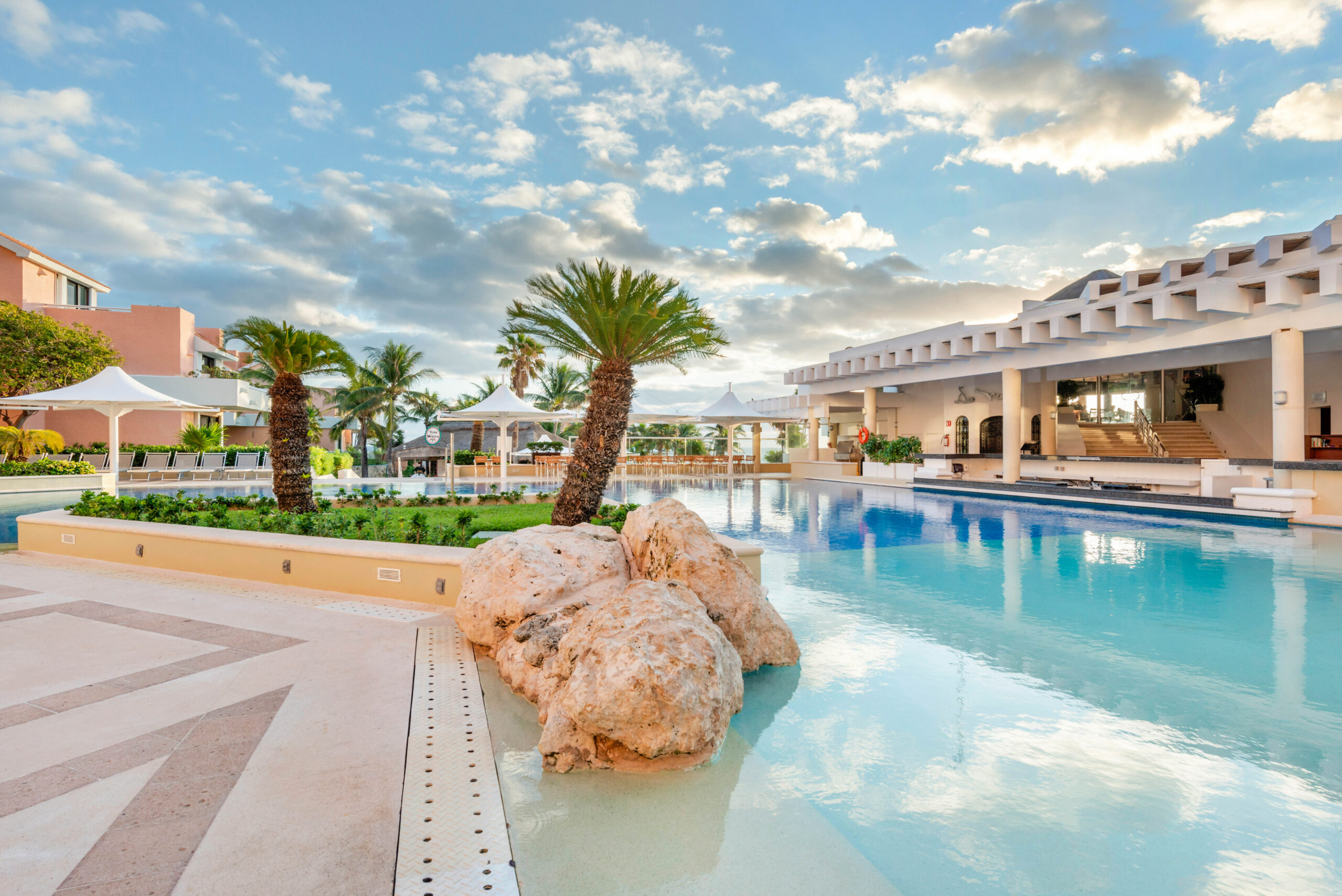 Traveling for leisure should be exciting and fun, but finding the right hotel to stay in can sometimes be an added stressor. That's why as a hotel manager or owner, your property's photography is so important to showcase, highlighting all the amenities, benefits and conveniences you have to offer guests. A well-photographed hotel can help prospects visualize what staying at your hotel or resort would be like and compare the benefits between your property and competitors.

With well-photographed images, prospects can visualize what staying at your hotel or resort would be like. Guests will naturally have questions about your amenities, available space, nearby attractions, transportation options and more, so it's important that you address those concerns in the clearest way possible — visuals.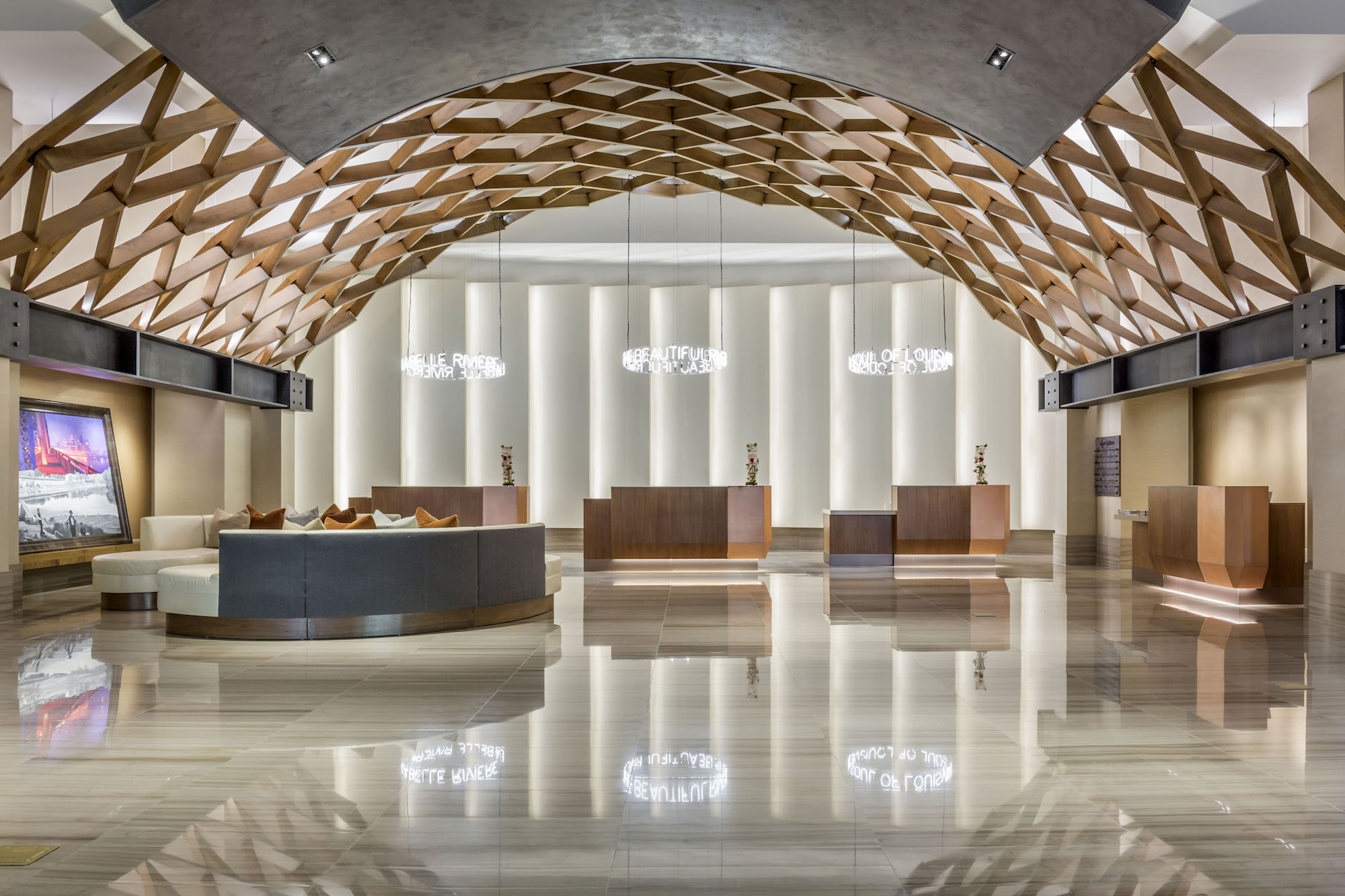 The visuals you use to support your Houston hotel or resort can directly impact the number of bookings you receive, which is why hiring a professional hotel photography company is critical. To improve your communication with potential guests and increase bookings, consider showcasing both your on-site and surrounding area offerings through the power of compelling hotel photography.
Here are four tips you can use in your next hotel photography shoot to start creating better visual content and position your Houston hotel or resort above your competition:
1. Create a Shot List to Ensure Your Greatest Selling Points Are Captured
When it comes to hotel photography, showcasing your property's unique selling points in the best possible light is a must. You'll want to ensure your images effectively showcase the hotel's amenities, design elements, room features, on-site conveniences, location and any other benefits your prospective guests would enjoy. A pre-planned shot list can help you not only remember all the key photos you want to capture, but also make the most of your (and your photographer's) time during the shoot.
A shot list should be detailed and organized, listing out each shot you wish to take, along with the shot's location and any other details the photographer might need to know. Remember, you'll want to consider the hotel's unique selling points and the story you want to tell through your images. Pro-Tip: Try to order the shot list in a way that is most efficient based on the location of each shot. For example, if you're planning to take photos of the pool, be sure to prioritize the next nearby location (perhaps a fire pit area or other amenity in the vicinity) right after.
By taking the time to create a shot list before your hotel photography shoot, you'll have a clear plan for capturing all the essential shots that can help you market your hotel or resort more effectively.
During the shoot, utilize your shot list as a guide to stay on track and ensure you don't miss any important features or angles.
2. Highlight More Than Just Your Hotel — Include Nearby Local Attractions
Including nearby local attractions in your hotel photography can be a great way to capture the attention of potential guests and showcase the unique appeal of your property. By highlighting popular tourist destinations, cultural landmarks and other exciting events in the area, you can create a set of images that tells the story of what it's like to stay at your hotel or resort and experience all that Houston has to offer.
For example, Houston is known for its impressive museum district, which boasts world-class institutions such as the Museum of Fine Arts, the Houston Museum of Natural Science and the Children's Museum of Houston. Similarly, Houston is a hub for sports fans, with venues such as NRG Stadium, home to the NFL's Houston Texans, and Minute Maid Park, home to the MLB's Houston Astros. Including images of these attractions in your hotel photography can position your property as an ideal home base for exploring these cultural offerings.
Incorporating these types of local hotspots into your hotel photography assets can be a powerful way to differentiate your hotel or resort and help you attract more bookings from guests interested in exploring the local area. Drone photography (or aerial photography) is a great way to show proximity to these local attractions from a high vantage point.
3. Highlight the Comfort and Convenience Your Hotel Offers Guests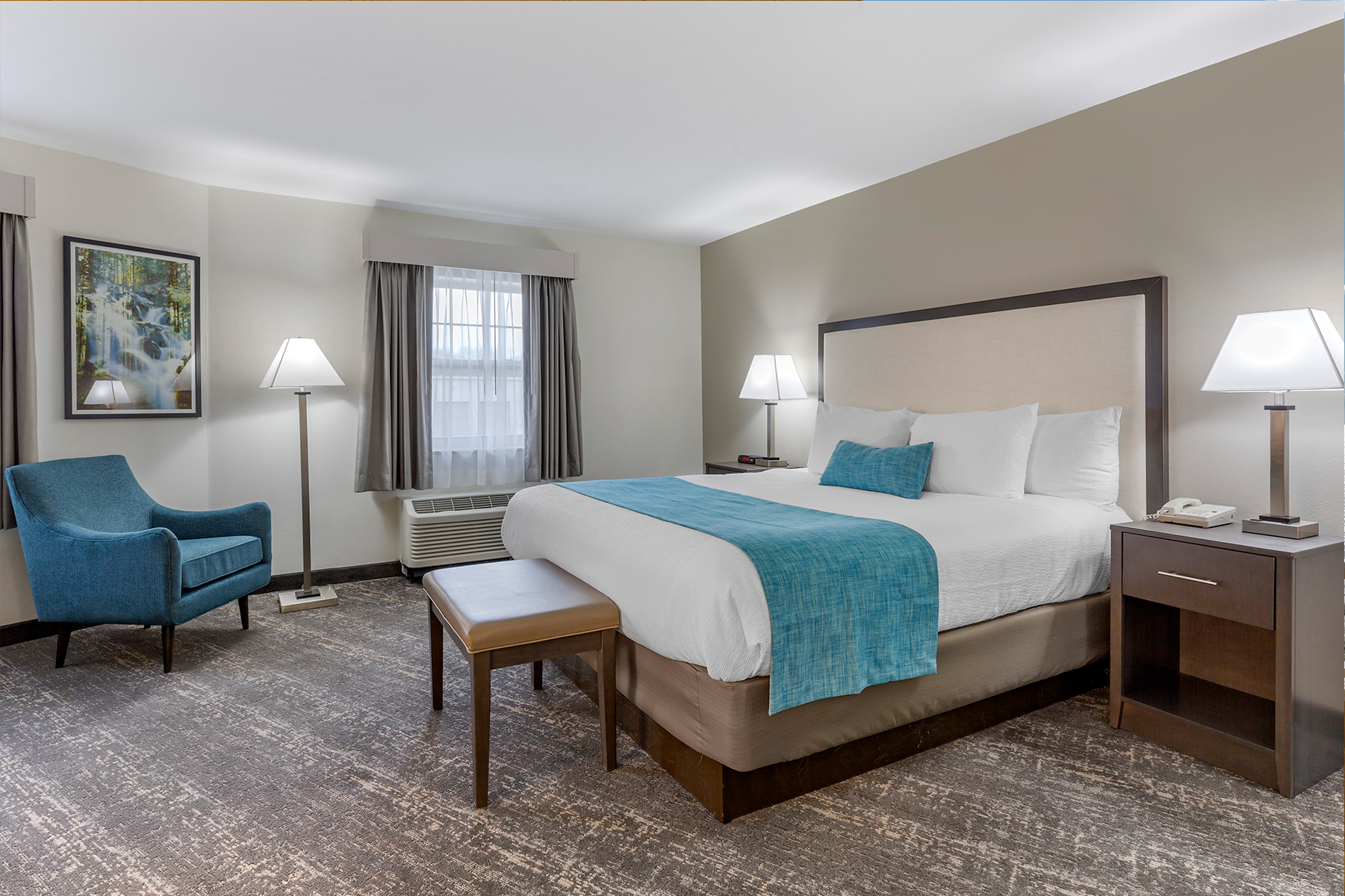 When it comes to a hotel stay, many guests value comfort and convenience above all else. From the size of the rooms to the range of technology available and everything in between, guests are looking for the most bang for their buck. To ensure they can gauge the level of comfort and conveniences they'll experience during their stay, it's crucial to highlight these features in your hotel photography.
A professional photographer can help you capture a sense of openness within your hotel's rooms, lobby and common areas through clever framing, composition and lighting. For instance, wide-angle lenses and elevated angles can be used to emphasize the spaciousness of the hotel's interior, making it feel more inviting to prospective guests.
Additionally, the technology in your hotel or resort also plays a critical role in the perceived convenience and comfort a hotel stay may or may not provide. For this reason, you'll want to ensure you highlight any high-tech amenities offered at your hotel. These might include:
– Smart TVs
– High-speed Wi-Fi (or WiFi 6)
– In-room charging stations
– Contactless check-in
– Self-service kiosks
– Digital cashless tipping services
– Mobile room keys
These types of amenities can make a big difference in guests' overall experience, and if you offer anything similar, showcasing them in your hotel photography can help differentiate your property from others in the Houston area.
Even if you don't offer the most cutting-edge amenities or conveniences, you can and should highlight the top benefits your guests enjoy most to help them envision what it would be like to stay at your property.
4. Include Visuals of How Your Guests Can Easily Access Public Transportation
When choosing a hotel, location is a primary consideration for many travelers. Close proximity to top attractions or other points of interest means less time spent traveling, less money spent on gas or ride sharing, and less hassle coordinating it all. If your property has easy access to public transportation, showcase it and take some of the stress out of their daily planning.
For example, if your hotel is located near (or provides a shuttle to) a subway station, bus stop or some other type of major transportation hub, ensure that you include this in your supporting hotel photography visuals. Easy access to transportation can be especially important for guests not planning to rent a car during their stay or who simply prefer to rely on public transit instead.
Some of the most convenient public transportation options for your hotel guests in the Houston area that would be worth including in your website copy and visuals include the following:
– Metropolitan Transit Authority of Harris County (METRO)
– Amtrak
– Uber
– Lyft
– Taxis
By emphasizing all of these aspects of your hotel's location in your visuals, you can give potential guests a complete understanding of what they can expect during their stay and increase the likelihood that they will choose your hotel over others in the Houston area.
Get High-Quality Imagery of Your Hotel Offerings with CS3 Photography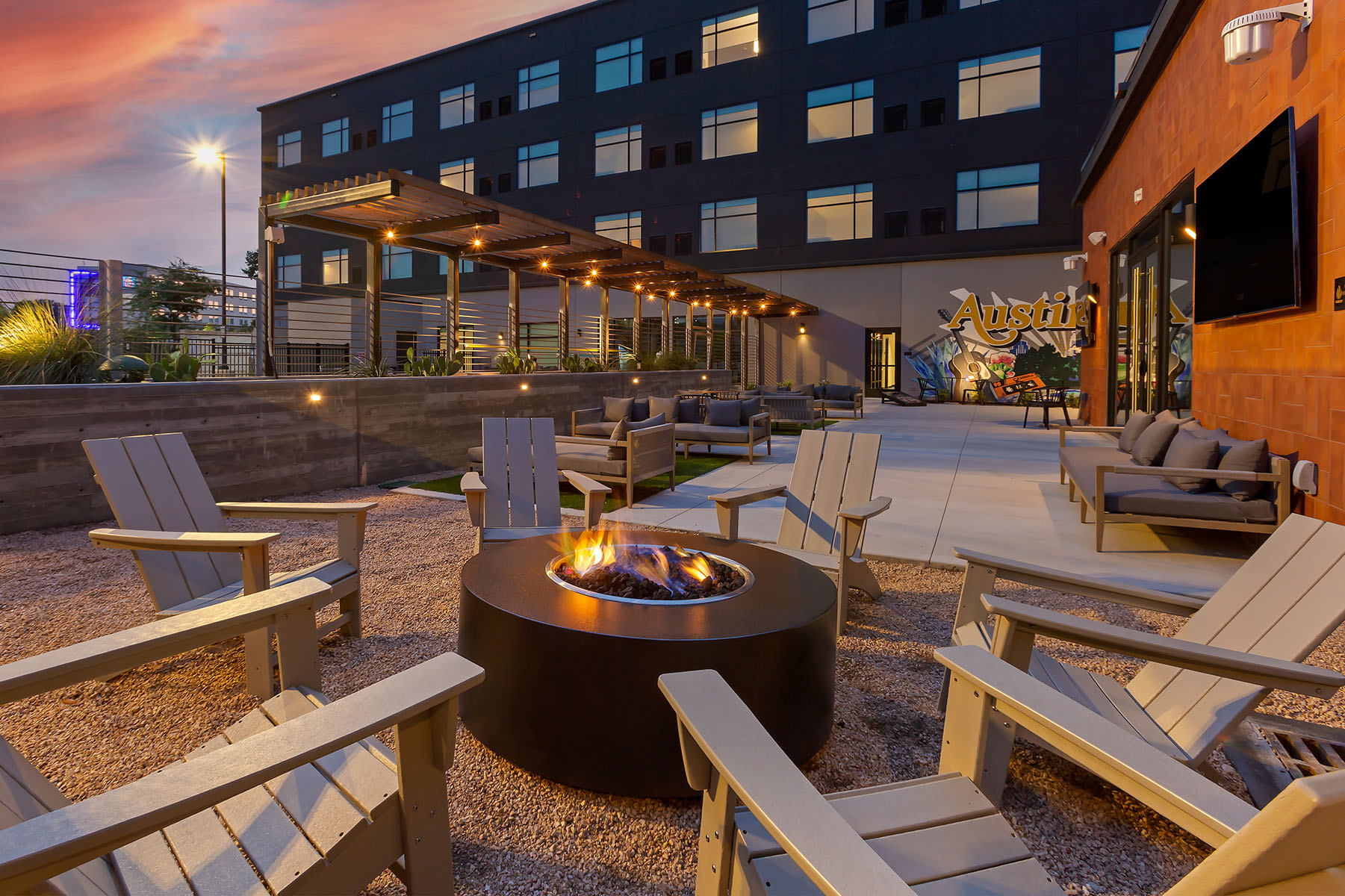 Looking to showcase your hotel's unique features and amenities through high-quality photography? Elevate your hotel's visual presence and attract more guests by booking a professional photoshoot today. 
Our team can help you capture the essence of your hotel or resort and highlight its best features. Request a quote now and take the first step toward enhancing your visuals and attracting more guests.