Blog
How to Strategically Highlight Your Charlotte Senior Living Community with Professional Photography
July 5, 2023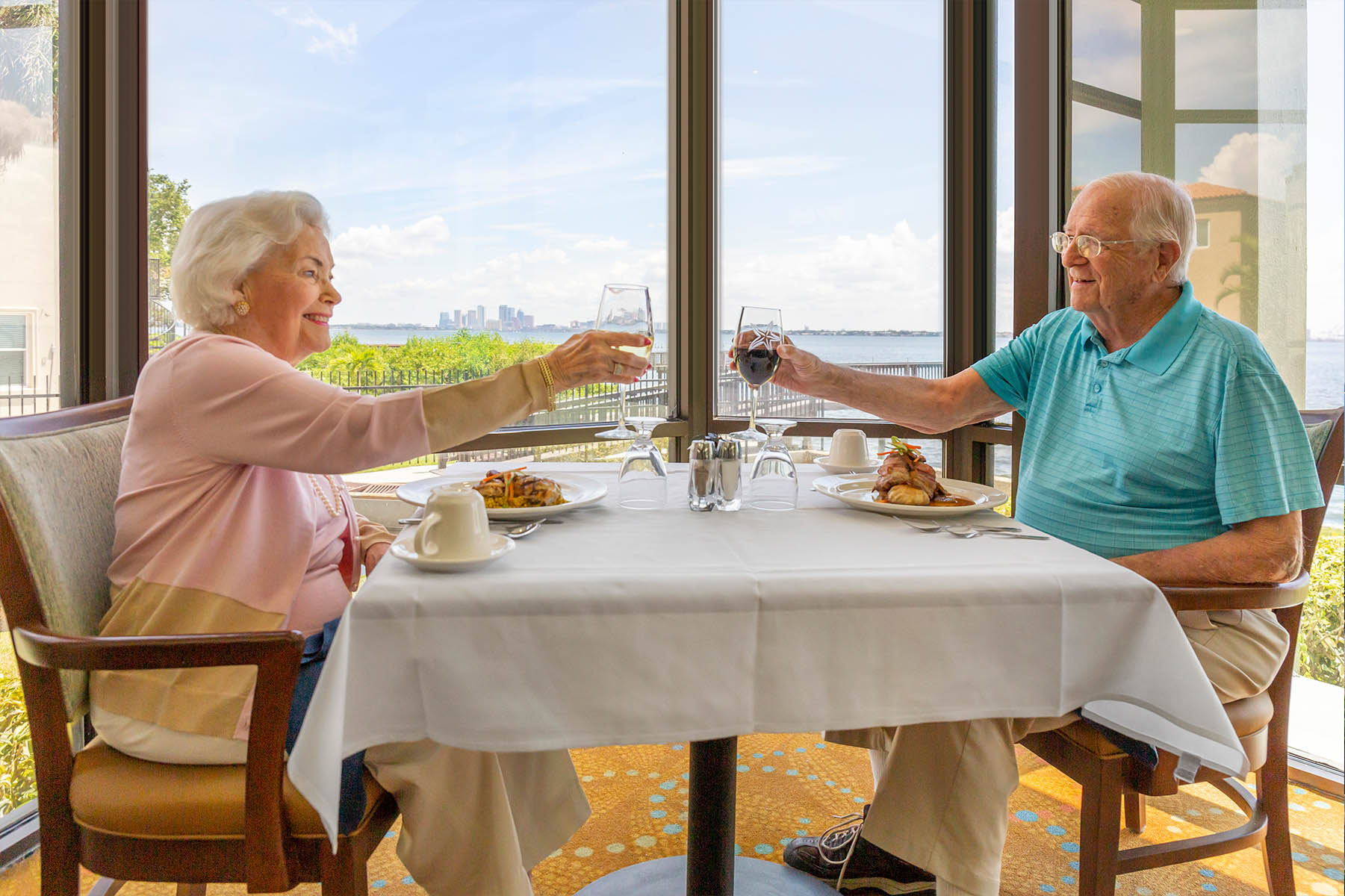 To attract more potential residents to your Charlotte senior living community, making a strong first impression in the digital age is crucial. With today's reliance on online platforms for finding and vetting just about anything, it's important to go beyond just showcasing your community as a living space, but as a thriving lifestyle and place residents will be proud to call home.

Professional senior living community photography is key in capturing attention and interest online and effectively communicating the vibrant and fulfilling lifestyle prospective residents could experience in your community. These photographs allow individuals and their families to envision themselves thriving within your enriching environment by showcasing recreational activities, comfortable living spaces, luxury amenities and other unique features that make your senior living community stand out. By painting a vivid picture through professional photography, you can generate interest and inspire potential residents to choose your community as their preferred place to enjoy their golden years. 
Today, we'll guide you through effective strategies to strategically showcase your senior living community in Charlotte, North Carolina, using professional photography. By implementing these techniques, you can make a lasting first impression online and attract more residents to your community.
Understand Your Target Audience and Tailor Your Visuals to Their Needs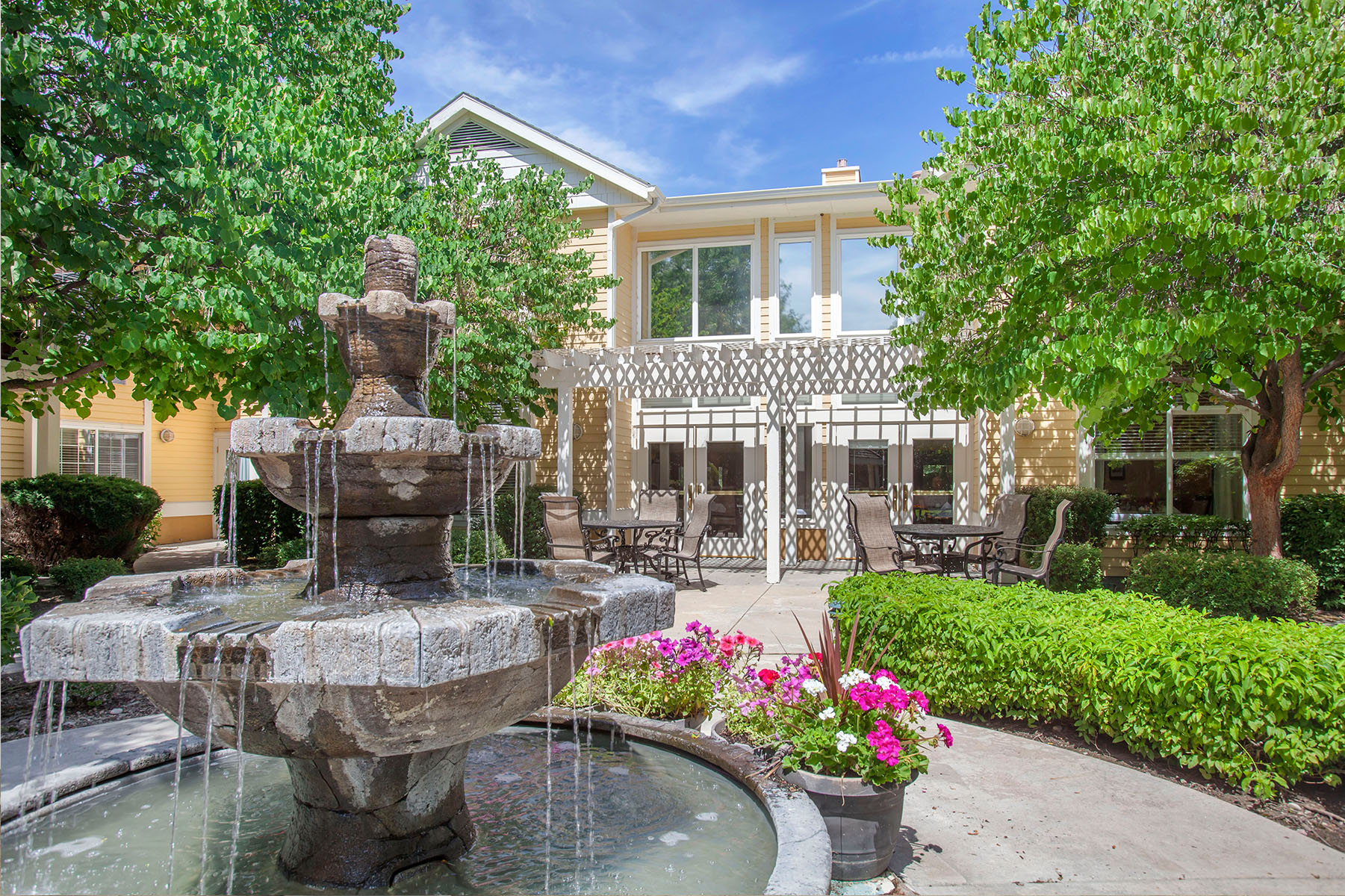 When it comes to successfully highlighting your Charlotte senior living community, it's essential to understand the significance of tailoring your visuals to meet the needs of your target audience. By delving into the psyche of your audience and gaining a deep understanding of their desires, you can create a visual representation that resonates with them on a profound level. 
Here are some tips for how you can tailor high-quality visuals to resonate with and attract more residents:
Customize your visuals to reflect your target audience's specific needs and interests.

Highlight the comfort and inviting atmosphere of your senior living community.

Showcase your diverse range of amenities available that enhance residents' daily life.

Emphasize social activities and events to help create a greater sense of belonging and engagement.

Capture the essence of life in your community and showcase an emotional connection with your residents that conveys a fulfilling and enriching lifestyle.

Showcase your most unique offerings to differentiate your community from competitors.

Engage Your Residents To Help You Create Impactful Images

By actively engaging your residents and involving them in the process, you can foster a sense of community while showcasing authentic connections, experiences and perspectives that resonate with your audience and enhance the visual appeal of your community.

Here are some effective strategies for gathering great imagery of your Charlotte senior living community to highlight a sense of belonging and spirit that will make your community stand out:

Encourage Residents To Share Their Experiences and Stories

One of the most effective ways to add depth and authenticity to your visual content is by tapping into your residents' personal stories. These stories showcase residents' fulfilling experiences in your senior living community and create a strong emotional connection with your audience. By creating and maintaining platforms to share these stories on, such as newsletters, blogs and social media channels, you can engage prospective and current residents in a meaningful and inspiring way to help persuade more residents to choose your senior living community.

Organize Online Campaigns That Involve Residents in Showcasing the Community

A powerful way to build trust with prospects is through resident spotlight interviews. These interviews allow residents to share their experiences, favorite activities and the unique benefits they enjoy in your community. By incorporating these personal stories into an engaging online campaign, you can provide the extra confirmation potential residents need to settle on choosing your community.

Foster a Sense of Community Involvement by Organizing Events That Actively Engage Residents

The sky is the limit when it comes to hosting events that engage your residents with a vibrant and connected senior living community. From social gatherings to educational workshops and volunteer opportunities, these events unite residents while also providing an excellent opportunity to capture captivating imagery. By showcasing your community's warm and welcoming atmosphere through visuals, you effectively communicate the value your senior living community places on community involvement.


Highlight Your Relationships With Residents in Your Visuals

In the competitive landscape of senior living communities, showcasing a dynamic, engaging lifestyle that resonates with prospective residents is crucial. One way to achieve this is by demonstrating an ongoing relationship with your current residents through captivating visuals to convey a sense of effort and dedication toward their happiness and the enriching experiences they'll have within your community.

Choose a Company With Expertise in Capturing Senior Living Communities

When it comes to attracting new residents to your senior living community, it is crucial to recognize the most vital element of all: selecting a professional photography company that can help you capture the best of your senior living community. 

To ensure you achieve the highest quality visuals that truly showcase the unique aspects of your senior living community, consider following these key steps in finding your perfect photographer:

Thoroughly Review Their Portfolio: Assess the quality of their previous work by looking for clear and visually appealing images that highlight architectural details, interior design, furnishings and the overall atmosphere of the properties they have photographed. Pay attention to composition, lighting techniques and their ability to draw attention to detail when analyzing their images.

Consider Years of Experience: An experienced photographer will know how to showcase living spaces, common areas and other amenities in a way that will easily communicate the enriching and fulfilling senior living experience that awaits them in your community. A seasoned photographer will have a keen understanding of the key elements they'll need to capture to showcase your property effectively.

Test Their Understanding of Senior Living Communities: It's essential to test your photographer's prior experience working with senior living communities and evaluate if they possess a comprehensive understanding of the requirements and sensitivities involved. You can do this by not only reviewing their portfolio but by requesting references, conducting an industry-focused interview and/or by doing a test shoot or trial assignment.

Bring Your Senior Living Community to Life with CS3 Photography

Ready to transform your Charlotte senior living community into an inviting and vibrant haven for potential residents? At CS3 Photography, we specialize in capturing the essence of senior living communities through professional photography that resonates with your target audience and showcases the unique advantages of your community.

Our team of experienced photographers understands the significance of visual storytelling in attracting and engaging potential residents. Whether it's capturing the warmth and camaraderie of social interactions, the comfort and elegance of living spaces or the array of amenities that enrich the lives of your residents, we have the expertise to bring your community to life through captivating imagery that helps potential residents envision themselves as thriving members of your community.

Take the first step toward attracting new residents who will call your community their home by requesting a quote for our professional senior living community photography services today