Blog
Behind the Lens With CS3: Post-Production Process & Editing Practices
November 2, 2020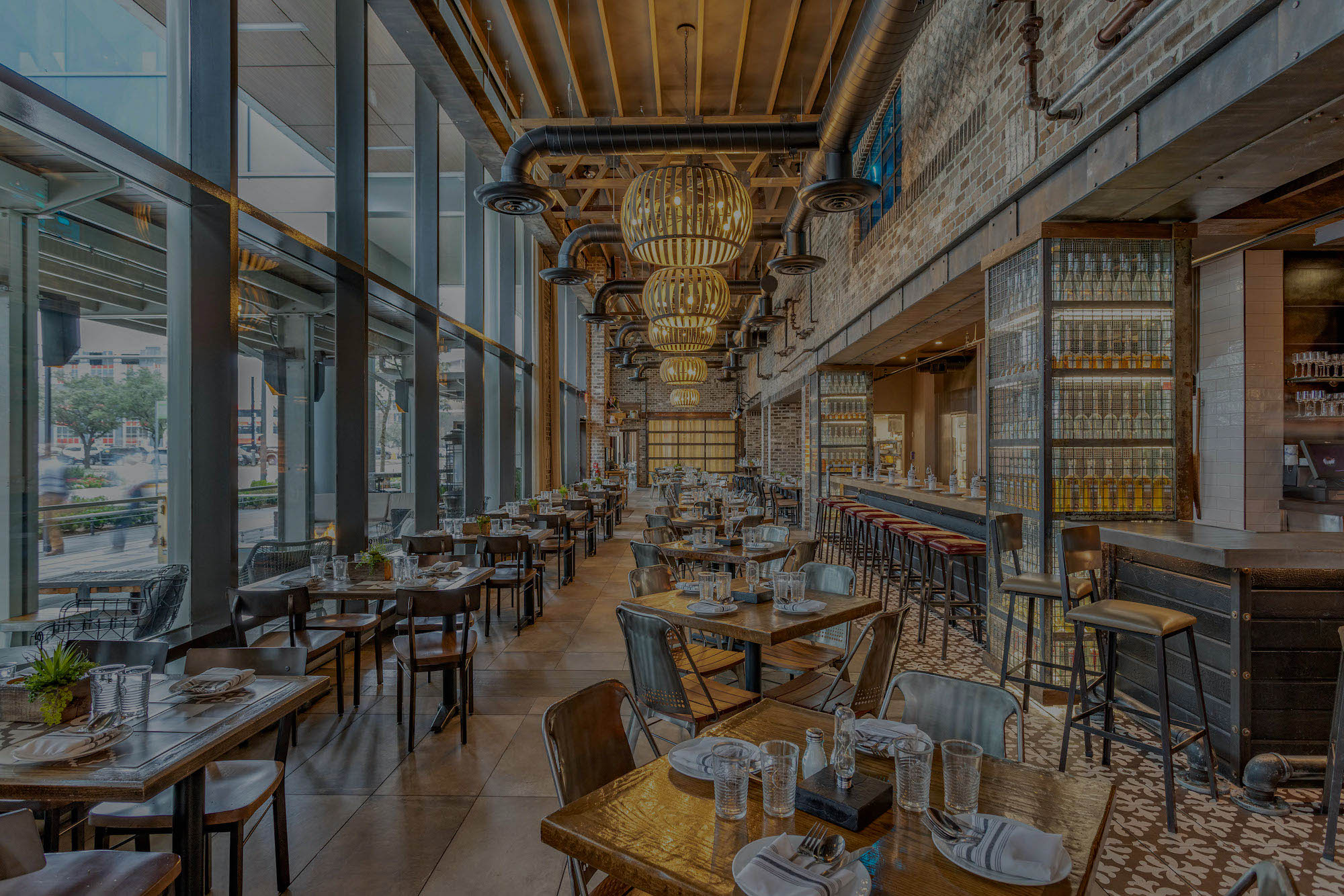 At CS3 Photography, we believe your time is best spent running your business, not working all day with a photographer. That's why our goal is to use less time on-site and more time in post-production. 
Most agencies spend all day on a shoot, picking up every little piece of trash from the ground, straightening lampshades or touching up paint. Our Orlando-based office is designed and built to provide fast and beautiful post-production to your images so we can take care of those last-minute changes and clean-ups without taking up a great deal of your time on-site. 
The Process
So what is our post production process and what happens with your images after the photographer sends them to us? We regularly receive questions about what happens after the shoot, what goes into the editing process and what's included. 
Well, the answer isn't completely black and white because every property is different and there's a level of subjectivity to assess with each. We may be doing an aerial photography shoot, a custom virtual tour, a Google Street View virtual tour, virtual staging or another of our various services — so the answer might depend.
We do, however, have a set of basic rules we follow with every shoot as well as some advanced edits we like to add to make sure you get the best marketable photos possible.
Framing the Image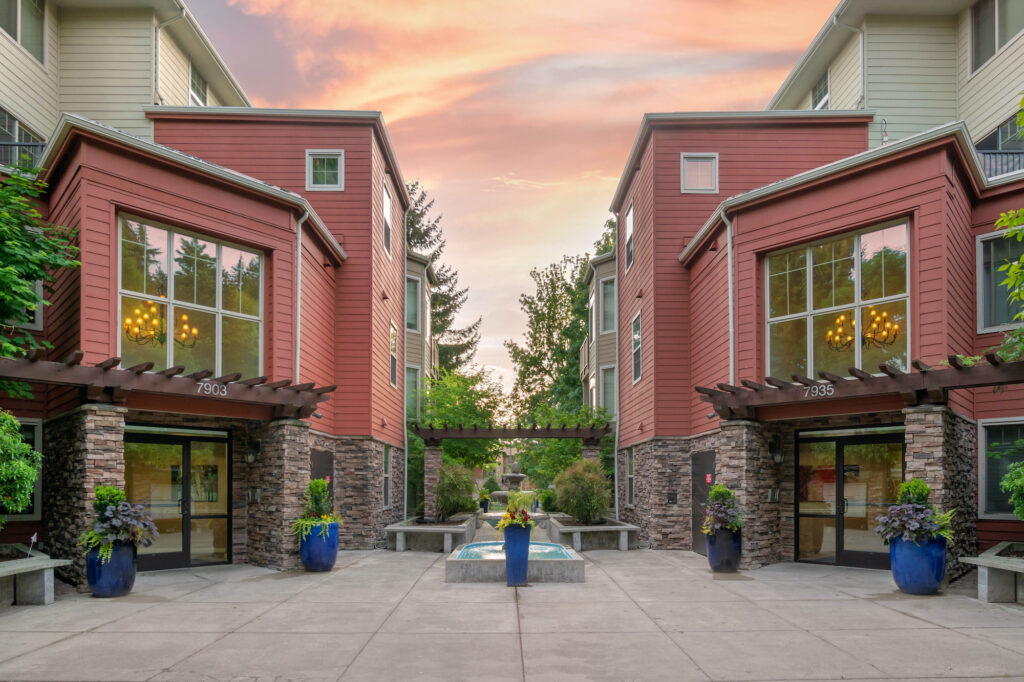 After the photoshoot, we get your album on our computers and thumb through the best images to select. 
Once we have an image ready to edit, the first step is to frame and crop the image to make sure everything is straight and level. Since most of our photography consists of real estate or architectural-style photography (photography taken from an angle that captures as much of the room or space as possible in a single frame), we search for the best angle that shows the room in the most pleasing way possible. 
As mentioned previously, this part of the process is a bit subjective and left up to the creativity and professional opinion of the editors working on the project. Rest assured, our team has years of experience and will provide the best judgement for getting you the best possible angles in every space.
Brightening & Enhancements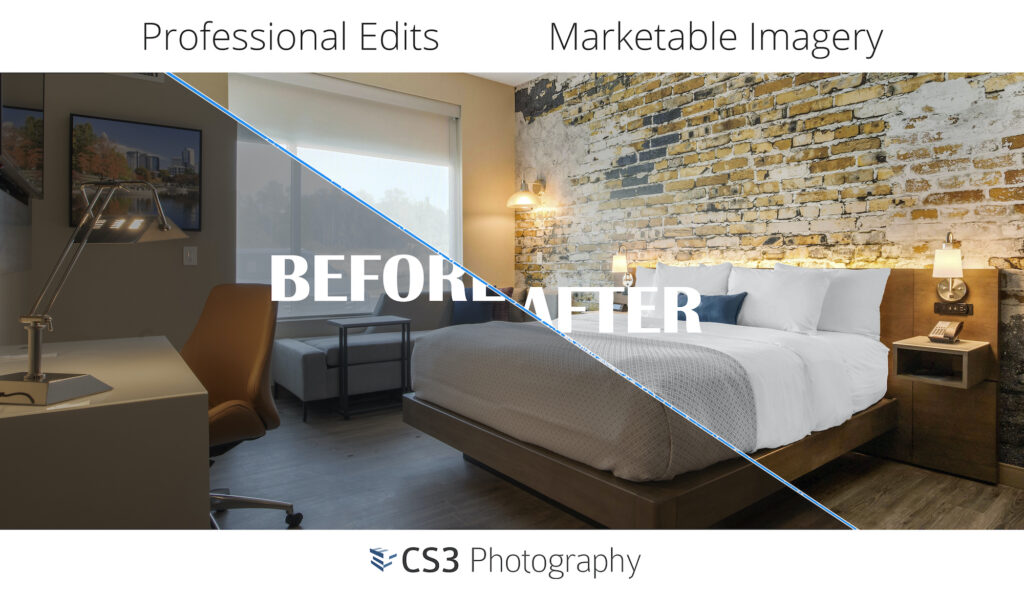 Our goal at CS3 is to always edit your photos in a way that showcases your space in the most beautiful, bright and crisp way, but never over-processed. Having over-processed imagery and relying too much on HDR (high-dynamic range) imaging will make the photos look fake, which can reduce trust and authenticity in your brand for potential customers. That's why all our photos are brightened and color corrected in a natural way, adding just a touch of contrast and sharpening to make the images pop.
Our photographers are always instructed to take multiple exposures for every image so our post-production team can later turn them into one beautifully exposed image.

Our editors will take the best elements from each exposure and blend them into a perfectly lit and balanced image, creating a beautiful end result you can be proud to own and publish across the web.
Blemish Removal
One major thing that separates CS3 from other nationwide photography companies is that we take less of your time on-site, because we know we can fix many less-appealing elements in post-production. 
Our team of in-house editors will digitally remove all blemishes and what we like to call "distractions". Have a TV hanging on the wall with a cord coming down? We'll take care of that! 
With CS3, there's no need to scramble on-site and work to hide small elements if our team can digitally remove them later within a few seconds. Our team can effectively remove large cracks in pavement, clean up walls when possible and remove cords, smoke detectors, sprinkler heads or anything else that takes away from the beauty of the room. 
Less time on-site means more time for you to get back to your day! 
Quality Assurance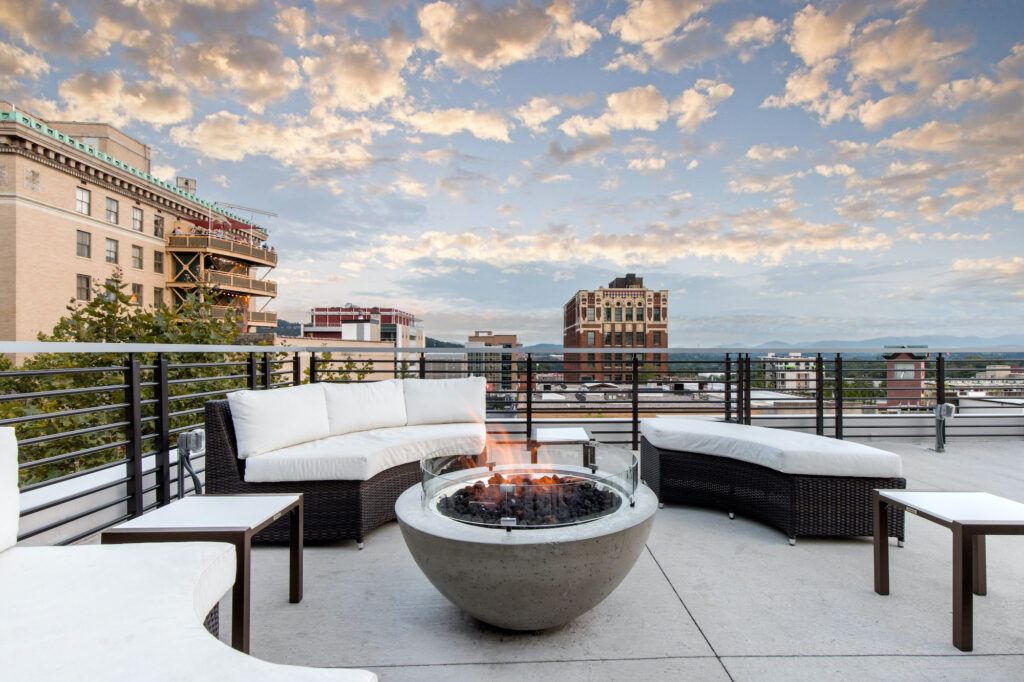 The last step in our post production process is to quality check every photo that leaves our office. We check for consistency in lighting, color and balance from photo to photo. Not only do we check for consistency within the same album, we check for consistency from property to property. Whether you have a project consisting of 10 properties or 1000, we make sure the property photographed in Miami has the same look and feel as a property in Anchorage.
Interested in Requesting a Quote?
Now that you've gotten a peek at our process, let's show you how we put it to work on your property! To get started, request a quote today, and we'll get back to you shortly with next steps.