Blog
How to Take Amazing Real Estate Photos for Your Business in 2022
November 11, 2021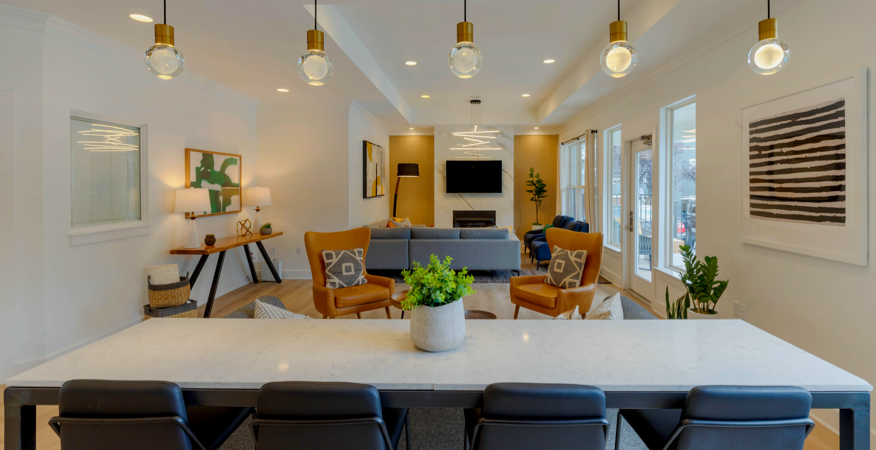 Strong visuals can be the top deciding factor for whether a potential buyer even considers learning more about your property when it comes to real estate. As humans, we're naturally very visual creatures. Studies show that in the real estate business, quality images can boost the sale of your property by up to 32% — just from photography alone.
If you are in the real estate industry, you know most buyers turn to the internet or magazine spreads to look for properties. With the stiff competition that the industry is currently experiencing, it is only wise to do what you must to stay at par or ahead of your competitors. As we head towards 2022, one of the best ways of achieving this is by taking high-quality photos of your real estate property.
What Is Real Estate Photography?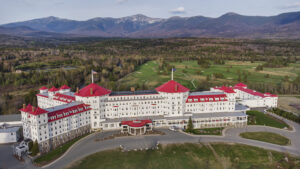 Real estate photography is a genre of commercial photography that allows you to take high-quality photos of real estate properties for marketing and other commercial purposes.
With realtors looking for ways to capture the attention of potential buyers, professional real estate photography offers unique ways of doing so.
What Are the Benefits of Real Estate Photography?
Professional real estate photographers don't just take photos; they edit and place them strategically for potential buyers to see. It is through editing that property photos acquire their character, vibrancy and life.  With such features come the following benefits:
#1. Enhances Your Property's Selling Point 
Regardless of how gorgeous your property may appear, one or two aspects about it will always outdo the rest. As a realtor, these are your selling points. Whether it's that amazing backyard or the spacious entertainment room, you want your potential homebuyers to know about them. One of the easiest ways of achieving this is through professional property photography. It helps you to sell your property quickly and at the right price.
#2. Professional Property Photography Removes Imperfections 
From the time a professional real estate photographer takes a photo to when it appears on your website, a lot goes on in between.  For instance, factors such as lighting conditions, environmental conditions and other technological limitations can affect the quality of the photo taken.
With the aid of image-editing software, professional real estate photographers can remove unwanted objects, make the necessary corrections, improve white balance, remove noise and restore hues. In the end, what you have is a perfect photo that will entice potential buyers once you upload it to your website.
#3. Improves Your Credibility 
Imagine telling a potential homebuyer that you're selling a property with poor-quality images that diminish the value of your home. Lack of quality can be translated to a lack of credibility, which can significantly affect your sales and reputation.
If the pictures do not capture critical details, potential homebuyers may pass up exploring your property regardless of how beautiful it actually is. Professional real estate photography is all about providing key information that buyers want to see.
#4. Adds Details 
Most people dream of owning a house one day. When the time finally comes, potential buyers will look and consider even the tiniest of details. If not careful, these small details can break a sale that was about to go through, which can disappoint a realtor.
Real estate photos must include as many details as possible to ensure everybody is on the same page. Both the interior and exterior shots must be as clean and high-quality as possible— they must provide additional information to help answer all the questions that a potential buyer might have beforehand.
You can remove unwanted objects, lush grass to bare lawns, and include every detail you want potential buyers to see through professional real estate photography.
#5. It Increases Sales 
Added details translate to more information from which a potential buyer can decide to purchase the property. Vivid and crisp property photos edited by a professional photographer can help a buyer visualize what to expect without moving a muscle.
If you are selling a furnished house, well-taken photos can help entice more buyers.  Reports indicate that fully furnished properties usually sell faster than empty ones. One of the ways to tell your buyers that a house is fully furnished is through epic photography. Real estate photography provides much-needed convenience to potential buyers, hence increasing sales.
How Can You Take the Best Real Estate Photographs?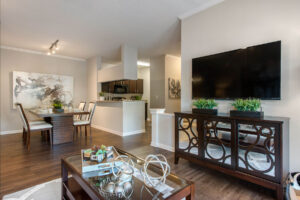 Taking the best real estate photos requires a touch of professionalism which you may not have. However, you can take okay pictures of your property by following the steps below:
1. Get Pro Equipment 
To get the quality of a pro, you must use tools similar to those of a pro. For your property photoshoot, you need:
A DSLR camera
A tripod
Wide-angle lens
A memory card
2. Pro Planning 
After a property photoshoot, you want to come out with the right number of quality shots. For that, you must plan properly before leaving for the shoot. To achieve this, consider:
Creating a list of everything you want to achieve
Allocate enough time for the shoot
Pick the right time of the day for your shoot
Prepare the shooting scene by removing bins and other unnecessary things
3. Take Your Photos
Taking indoor photos is different from taking outdoor ones. Here are some tips for taking your shots:
Ensure that there is enough light
Use a tripod whenever possible
Always take landscape photos and use a spirit level bubble to keep the camera perfectly straight
Try taking photos from a corner position to get 3-wall shots
Take advantage of the timer or remote features of the camera
Take as many usable photos as possible.
4. Post Production 
At this stage, edit your photos accordingly by removing unnecessary items, virtual staging and reflection removal. You should also administer effects such as cropping, adjusting colors, contrasts, shadows and sharpness to improve color balance, texture and vibrancy. When done, your property photos should be ready to go up on your website.
Hire a Professional Property Photographer 
As you can see, a lot goes into taking professional property photos. With the success or failure of a sale for your property at stake, you cannot afford to get your shots wrong. And with a busy schedule, you might not have the time to spend becoming an expert in real estate photography before your photos are needed next.
By hiring our professional photographers, you have the guarantee of top-quality service and fair pricing, and our photographers are available countrywide — you don't have to worry about the cost of flying one in. If you're looking for real estate photography in Orlando (or another location in the U.S.), CS3 Photography is ready and committed to helping businesses stay at par or ahead of their competitors.
Request a quote to get started with your property photography today.